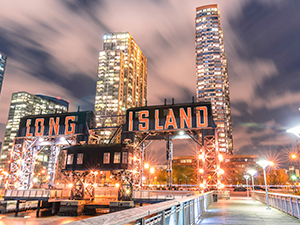 Serving the Long Island, NY Area Since 1949
Fabra-Cleen is a fine surface cleaning and restoration company serving residential and commercial clients throughout Long Island, NY.
Our technicians are highly trained, and we use only the most high-quality cleaning solutions and advanced equipment to achieve excellent craftsmanship.
We are the preferred stone, tile, carpet, and upholstery cleaning company throughout Long Island, NY because we refuse to feel satisfied with our work until you are.
Carpet and Upholstery Cleaning Throughout Long Island, NY
An essential part of preserving the appearance of carpets, rugs, draperies, window treatments, and other textiles in homes and businesses is regular, professional cleaning. We can clean and protect your investment, removing dust, dirt, and allergens to maintaining the integrity, structure, color, and texture of various natural fibers, including cotton, wool, and silk, as well as synthetic fibers. We safely clean everything from carpets and upholstery to high-end rugs, leather, and other textiles, including Oriental rugs and antique upholstered furniture.
Natural Stone Restoration Throughout Long Island, NY
If your natural stone has a dull, stained, or dirty appearance, or if it has been damaged, don't replace it. At Fabra-Cleen, we offer expert cleaning, polishing, repair and restoration services for all types of natural stone surfaces, including marble and limestone, granite, travertine, slate, and terrazzo. From cracks, chips, and bad seams to etching and efflorescence, we can resolve virtually any problem you encounter with natural stone floors or countertops at a fraction of the cost of replacement. We can even repair lippage, that is, uneven tiles that not only make the floor look bad, but can also pose a trip and fall hazard. Your floors can look brand new again!
Tile & Grout Cleaning and Sealing Throughout Long Island, NY
Regular cleaning or janitorial services can only accomplish so much, when it comes to tile and grout. Our specialty is deep-cleaning and restoring residential and commercial tile and grout floors and surfaces. The professional technicians at Fabra-Cleen use only the best cleaning solutions and are thoroughly trained in using state-of-the-art cleaning technologies to extract the dirt and grime from deep within the porous surfaces of the grout. Protect the dramatically clean appearance of your tile and grout with our high-quality sealing and color sealing services.
Engineered Stone & Quartz Restoration Throughout Long Island, NY
The industry has been changing over the past few decades and new engineered stone products, also known as quartz surfaces, such as Caesarstone, Cambria, LG Viatera, Zodiaq, and countless others are now found in kitchens, baths, and other applications in homes and businesses across the country. Quartz surfaces are popular because they are harder than granite, easy to clean, and look great for a long time. While many of these products are often sold as "maintenance free," quartz is not indestructible. With extensive use, quartz surfaces can eventually become scratched, stained, or otherwise damaged. Fortunately, most of these problems can be corrected with our professional restoration services.
---
For a free estimate or to schedule cleaning, polishing, and sealing services in Long Island, NY, contact us online or call today. We have 3 numbers to choose from 212-777-4040 | 718-776-3564 | 516-377-0993.